Validation and Quality Control
Validate means:
"Providing an evidence documented by ensuring, with a high degree of safety, that a specific process (or subprocess) is able to make in a repeatable way a product that meets the specifications recorded and the quality standards predetermined"
Validation procedures must be implemented to allow control of the process and ensure that the products meet the specifications.
The validation can be directed both to a process or to a product and must be conducted in a methodical and planned way.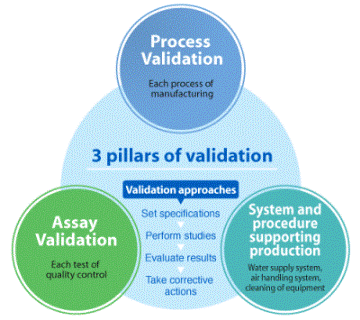 It 'necessary to show that there is full control over all life cycle of a product starting from the ideation, the definition of constraints and specifications, the choice of the design, the production process.
It 'important to confirm that in all these phases a repeatable method  has been used and demonstrate through records, documentation, procedures.
The choice of the validation procedure, the tests for the validation and related acceptance criteria must be defined based on reference standards and optimized according to the characteristics of the product or process that you want to validate.
We support the validation and the establishment of quality systems with particular reference to the medical device sector, with reference to ISO and GMP standards.