Rapid Prototyping
A rapid prototype is a powerful, economical and indispensable tool that will allow you to refine and shape the design of your project. We use this instruments to immediately perform functional tests, evaluations of dimensions, coupling, presenting to clients, take it at the show, get feedback from the users.
The rapid prototyping techniques, regardless of the complexity of construction of the object, reproduces an objects with additive techniques, starting from its mathematical definition specified on a three-dimensional CAD and using rapid, flexible and highly automated process. Rapid Prototyping (RP) enables the quick fabrication of physical models using three-dimensional computer aided design (CAD) data. Used in a wide range of industries, Rapid prototyping allows companies to turn innovative ideas into successful end products rapidly and efficiently.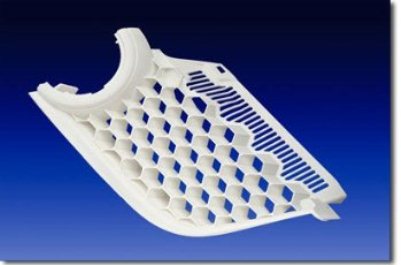 Rapid Prototyping, also known as 3D printing, is an additive manufacturing technology. The process begins with taking a virtual design from modeling or computer aided design (CAD) software. The 3D printing machine reads the data from the CAD drawing and lays down successive layers of liquid, powder, or sheet material — building up the physical model from a series of cross sections. These layers, which correspond to the virtual cross section from the CAD model, are automatically joined together to create the final shape.
Rapid Prototyping uses a standard data interface, implemented as the STL file format, to translate from the CAD software to the 3D prototyping machine. The STL file approximates the shape of a part or assembly using triangular facets.
The rapid prototyping process offers the possibility of realizing in a very short time (from several hours to a few days) a prototype in a wide range of materials, regardless of shape and geometric complication, without any auxiliary equipment.